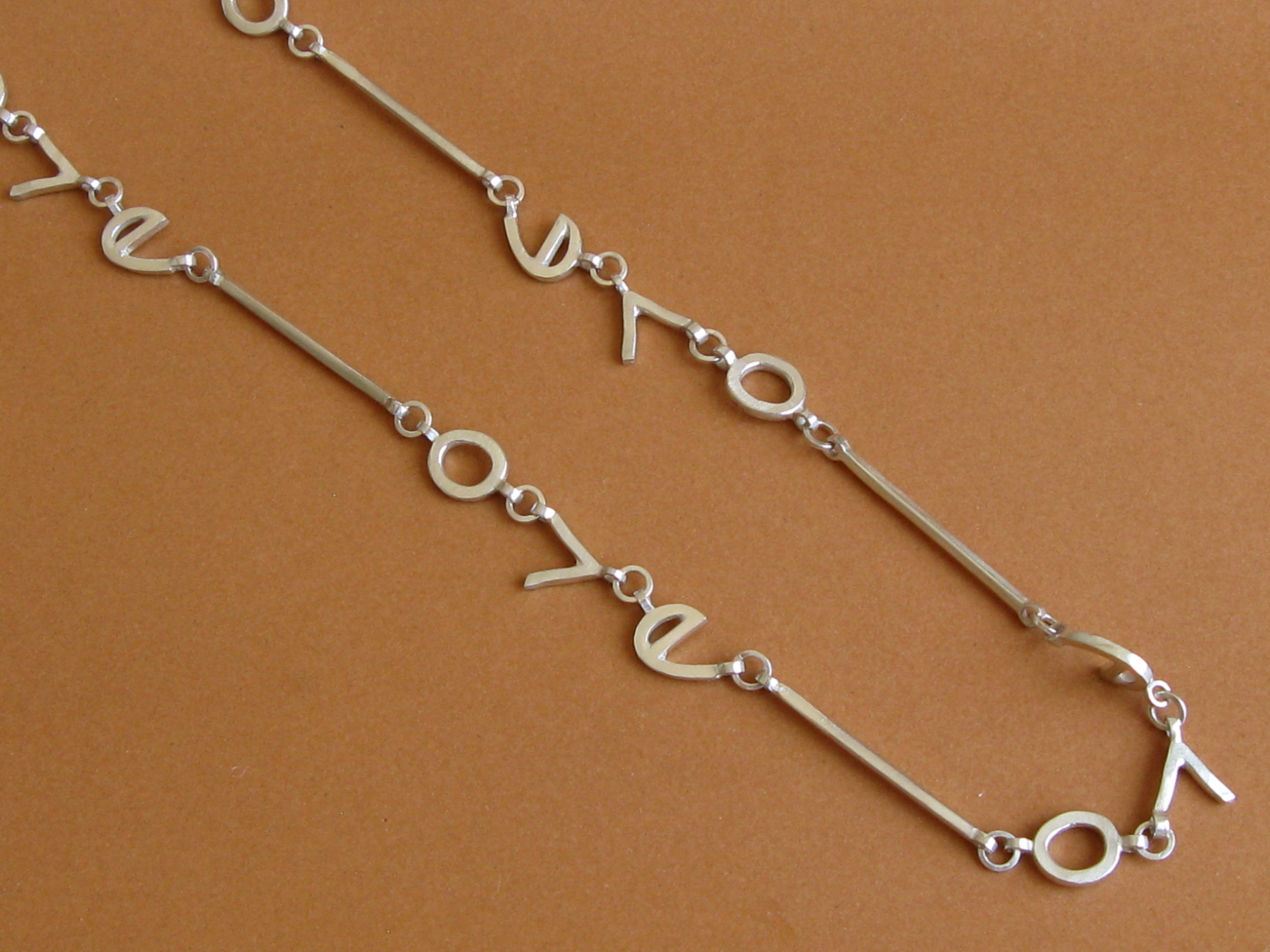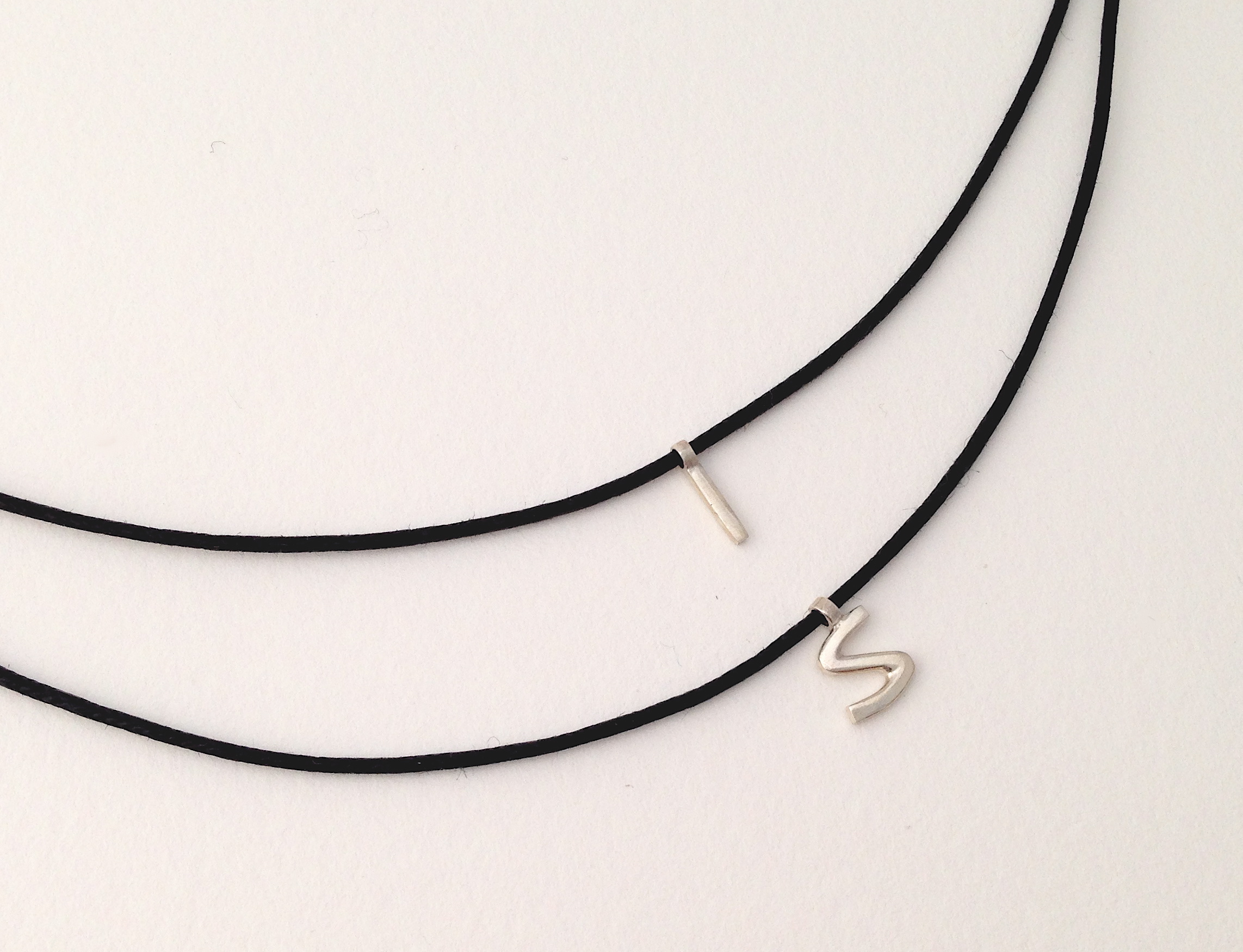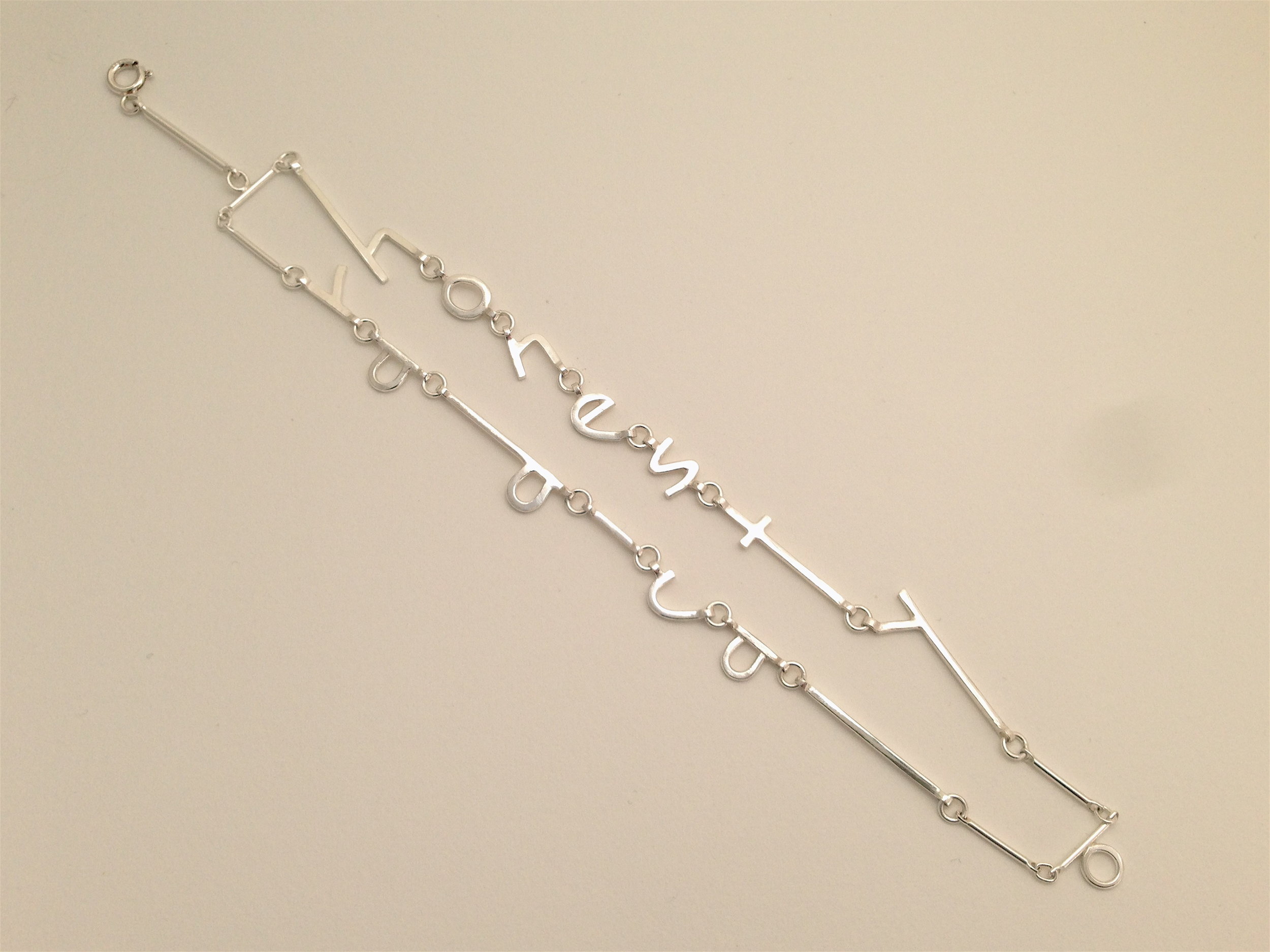 make a statement + custom jewelry
You can create your own custom piece of jewelry out of this db:designs hand-designed alphabet.

Personalized jewelry can ordered in one-, two-, or three-initial or name necklaces, bracelets, rings, or even earrings. They can by designed to hang as traditional pendants, or set horizontally and asymmetrically on a chain. Prices begin at $45 for a single initial necklace, to $75/90 for double initial (depending on single or double chain design); and for names, words or phrases of 4 letters and more, prices begin at $100.
Wonderful as gifts for bridesmaids, mothers, holiday or birthdays.
Turn poetry in jewelry, use a word, phrase or statement to create a necklace or bracelet that has personal meaning, to be worn on your body like a jewelry tattoo or talisman. Write your own jewelry!
Or order a one-of-a-kind monogram pendant, beginning at $200.
The options are plenty! I will work with you on each design to select the best look for each piece.